THE LIQUOR STORE SERIES
In March 2013, shortly before I was about to take a hiatus from Los Angeles after living there for 7 years, the idea of documenting America's Liquor Stores emerged. It was when I did some long exposure Photographs for another project entitled 'Sister Cities Berlin:LA', among them one of my local Liquor Store in the Marina. Not only did I have a peculiar fondness for the sheer look of them but I was also intrigued by the amount of stores in my area, and the diverse range of people that would go there – whether it was for the occasion of celebrating or drowning their sorrows in alcohol – young and old people, from all ethnical and social backgrounds.
I came to the conclusion that I wanted to do Series about Liquor Stores around the country while talking to owners, customers, and locals alike. It would give me the broadest spectrum and deepest insights about all the colors, cultures, and personalities of people that convey the 'The American Dream' – or give us an idea to maybe look at it from a different point of view.
On a side note, I also learned about the Liquor Laws, and the hundreds of rules and exemptions that come with it. You may find yourself in a State where there's 24 hour selling and consumption of Liquor, and the next moment you're in a Dry County. You may find a handful of Liquor Stores within two blocks of driving, but unable to purchase anything cause it's sunday – or past 7pm. Sometimes you won't find any Stores at all, cause the State only allows a certain number of them per capita. And when you finally spot one, they are State owned institutions that have the sole right to sell Liquor. A lot of rules and restrictions in the United States of America.
I started my Journey in January 2014 in Los Angeles, California. It would take me to the East Coast and back West – 30,000km through about 37 States in approximately 100 days – returning with over a hundred Liquor Stores and countless portraits shot, leaving me with a broader vision about what and who makes this country the land of dreams, whether they may be intact or broken..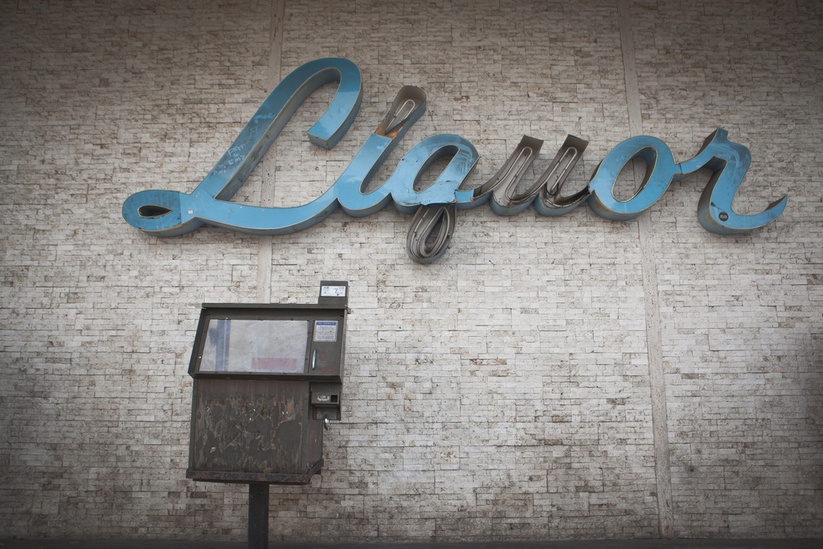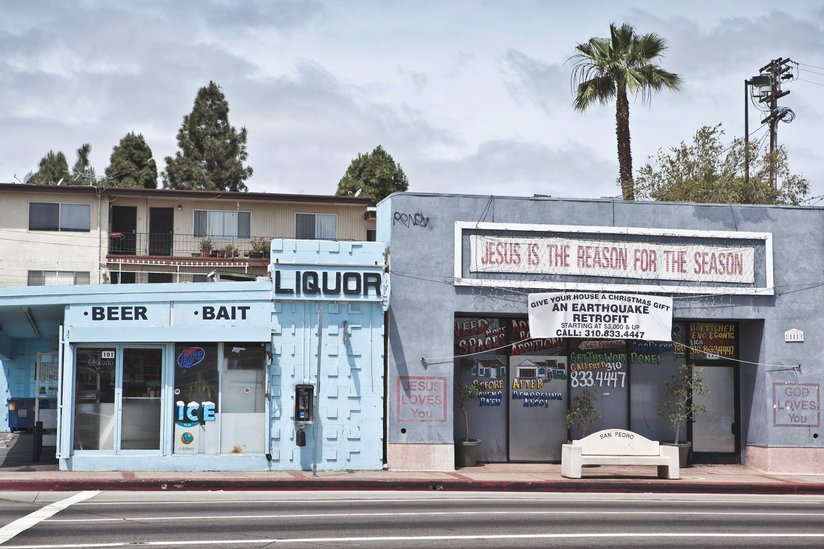 San Pedro, CA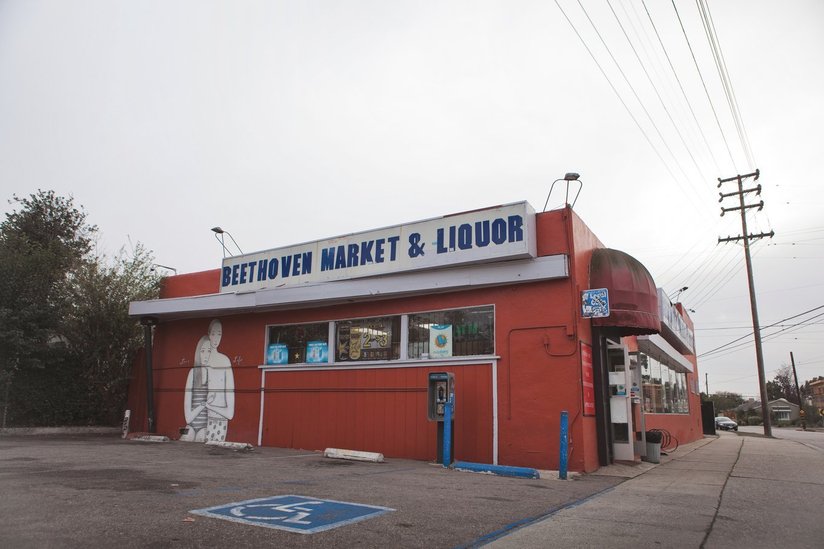 Mar Vista, CA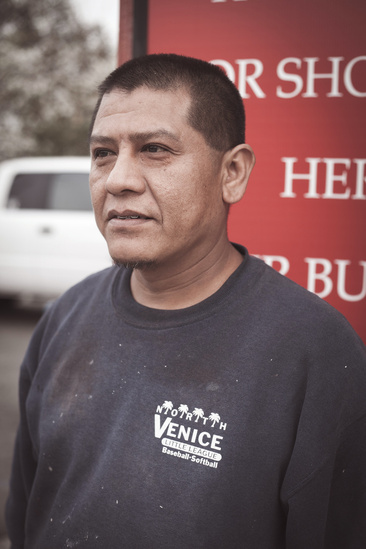 'No, I don't like Cruz Azul - I've been a Pumas fan and always will be - I usually come here after a long week of work. Futbol and Modelo Especials go well together' (Culver City,CA)
Marina del Rey, CA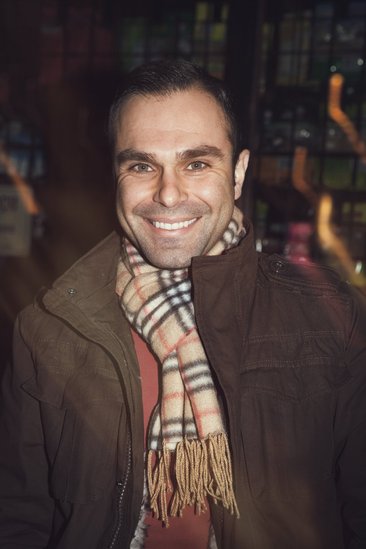 'I just wanna live a simple life - A life in which people around me appreciate for who I am and how I treat them, and friendship isn't based on material possessions. A life where the focus is on real and beautiful experiences ; not only with human beings but also other things in life.' (Santa Monica,CA)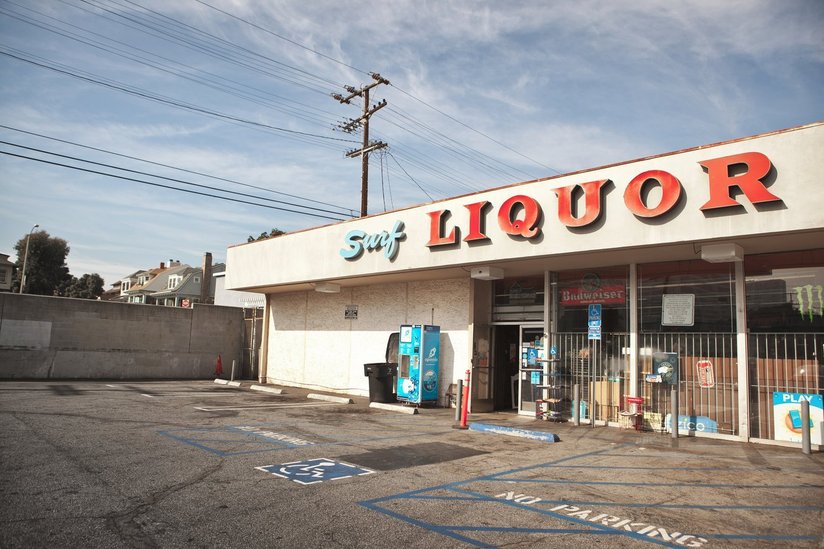 Santa Monica, CA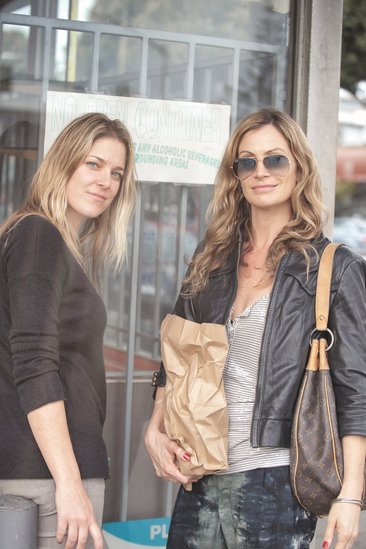 'We're having a friend-tervention with someone who's been going trough some rough times lately. So we thought to stop by here to get Champagne ; and celebrate our friendship. That will do the trick.' (Santa Monica, CA)
North Hollywood, CA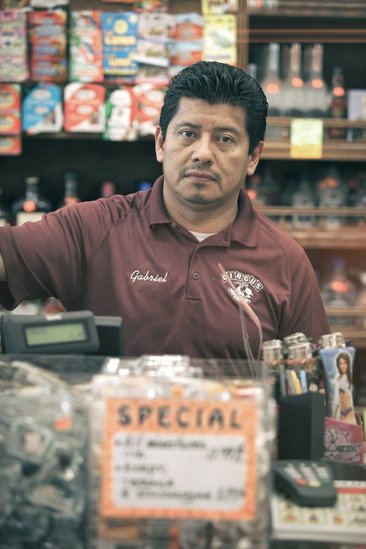 'Yes, I love my job. I've worked here for seven years and still as passionate as on day one - I tell people whatever you do in life, do it with passion. It's a way of life.' (North Hollywood,CA)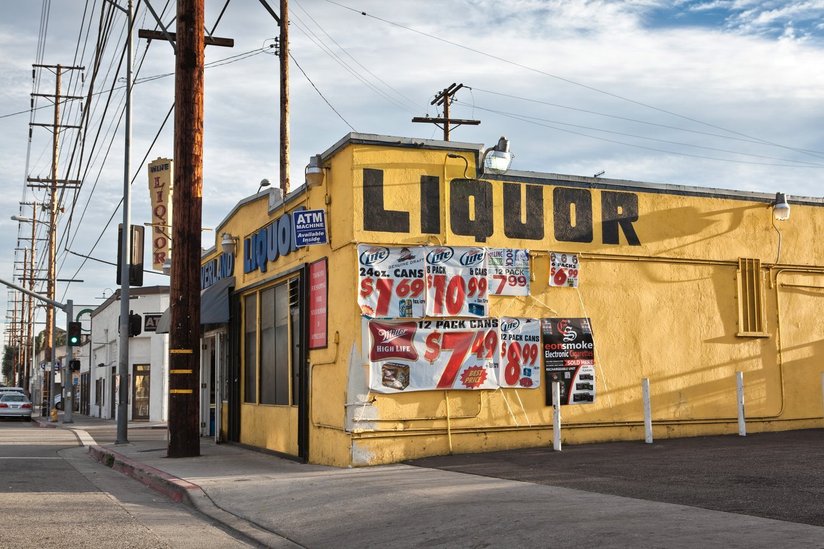 Culver City, CA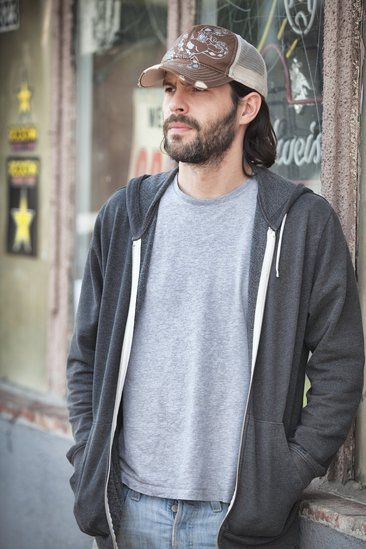 'I have a Dog Walking business here in LA ; I grew up in South London - not quite the same climate there thus no market for professional dog walkers. It's great to be able to do what I love over here.' (Mar Vista,CA)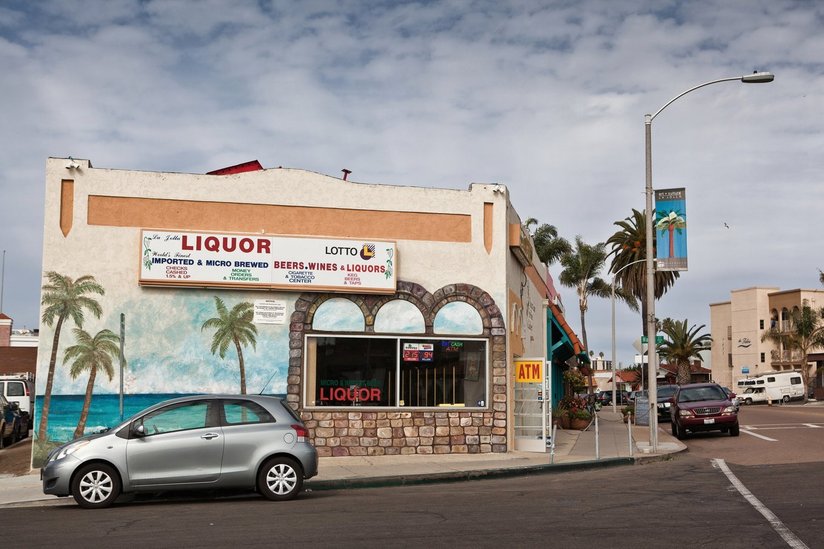 La Jolla, CA
'The quality of life here is better than just about anywhere else, if you think about the weather and the billions to-do things. What I like about San Diego is that is has all the benefits of a super large city without the problems such as traffic. It offers everything but still has a small town vibe of some sorts. A great place to raise your kids, too.' (La Jolla,CA)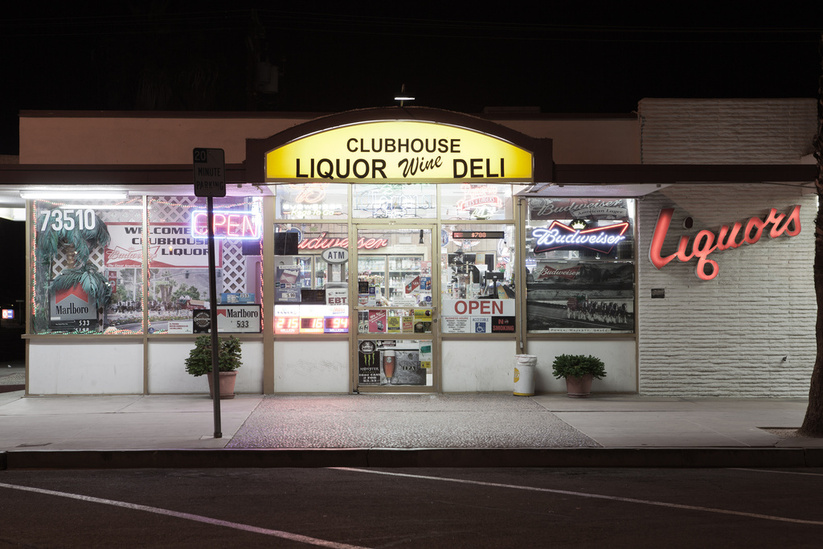 Palm Desert, CA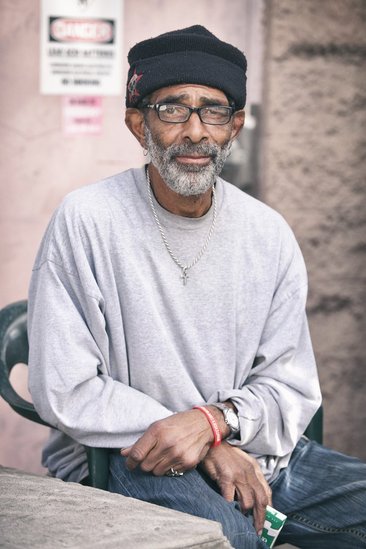 'I grew up in New York City ; I remember tough winters and lots of shoveling. Although they had snow blowers back then we couldn't afford them. So I was the snow blower. Every morning they'd give me breakfast and a shovel. What a nightmare. I won't go back to NYC, not even to visit, man.' (San Diego,CA)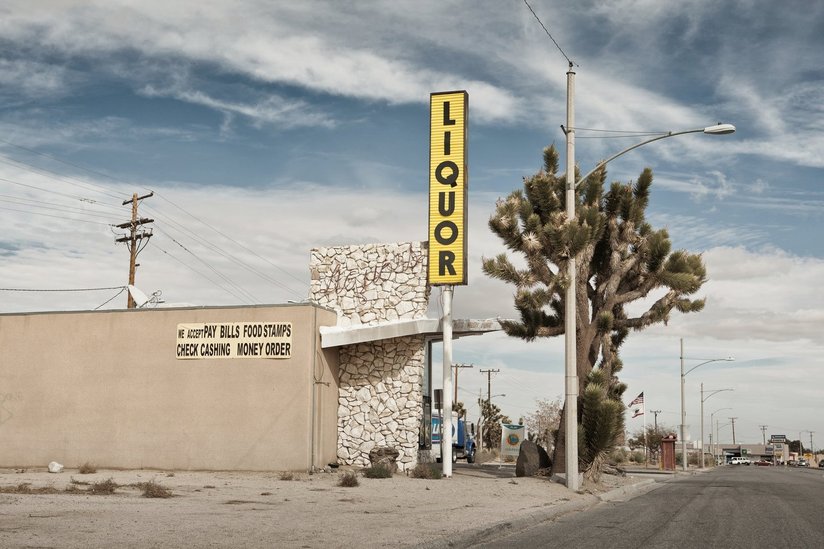 Yucca Valley, CA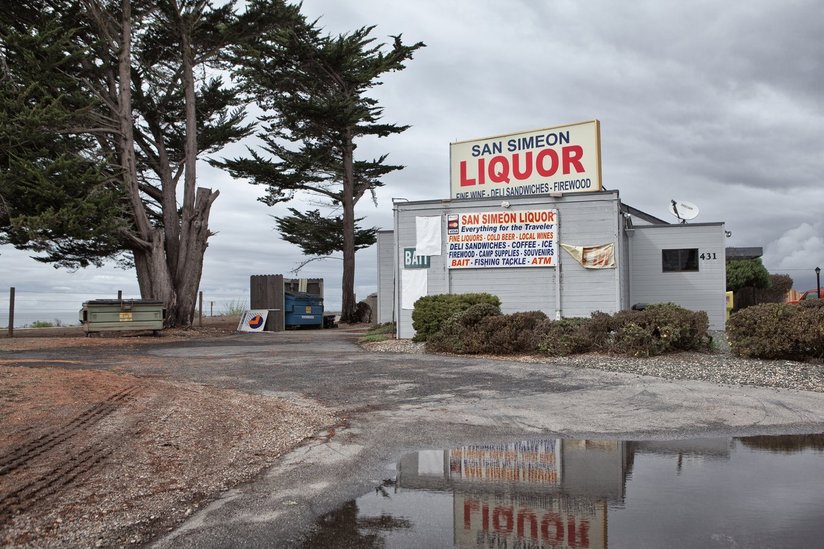 San Simeon, CA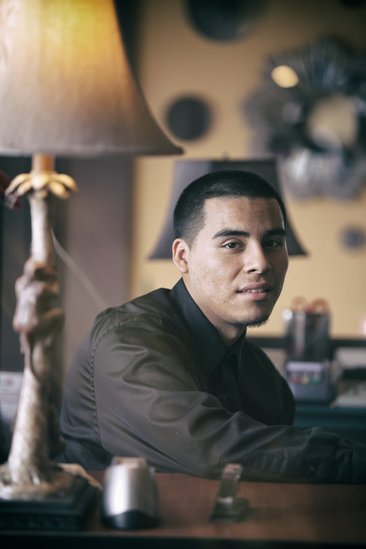 'I've never wanted to go to college cause I don't feel like being in debt for half a lifetime. It may be an option for kids who get the financial support from their parents ; but not for me. It's all about making money and live comfortably. I also financially support my mother in Mexico - stuff like that, you know. I plan on moving to LA soon, and to find a Bartender job in one of the big Hollywood clubs, that'd be great.' (San Simeon,CA)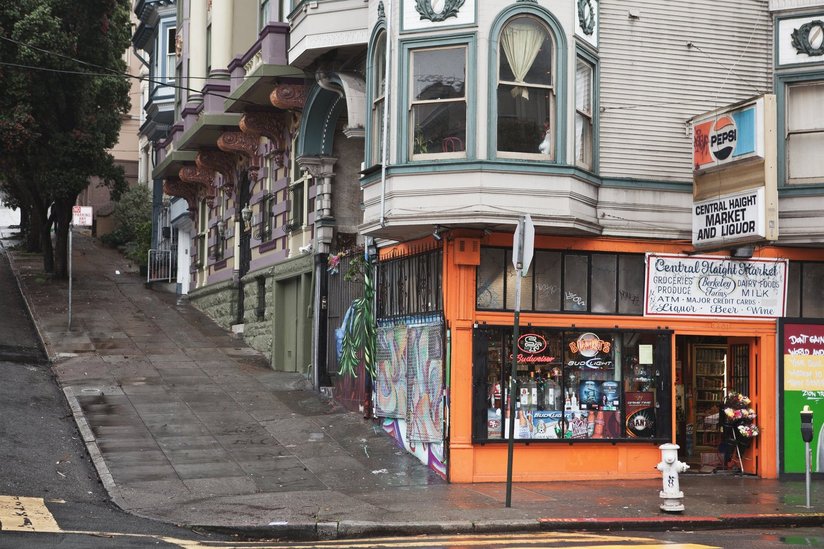 San Francisco, CA
'North Beach is one of a kind neighborhood that you probably won't find anywhere in the US. It's very colorful and people are very friendly ; an amazing community overall. Here you'll find the oldest Italian cafes and bars. As William Saroyan put it : " Every block is a short story and every hill a novel, every home a poem and every dweller within immortal. That is the whole truth.' (San Francisco,CA)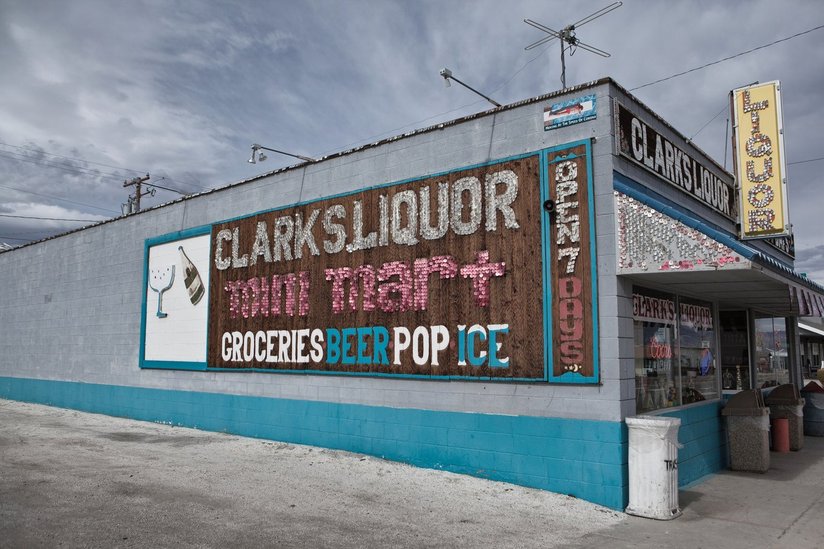 Hawthorne, NV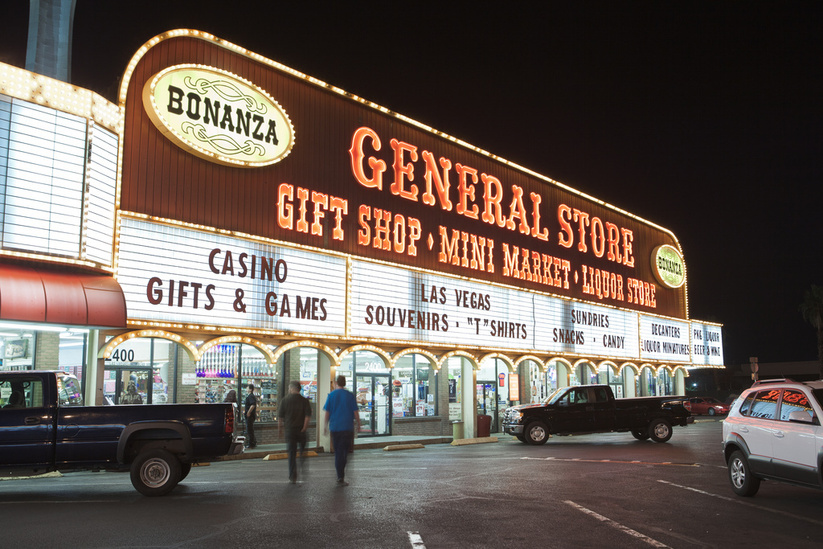 Las Vegas, NV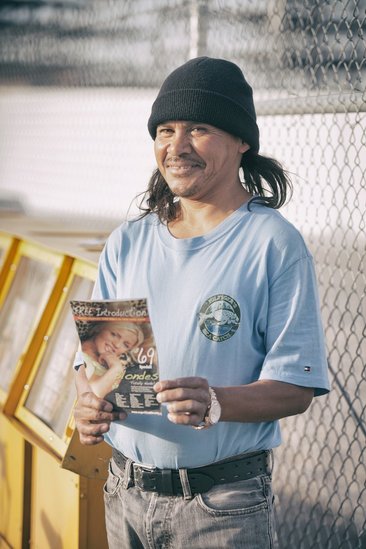 'I make about 400 bucks a week stocking up street boxes with call girl magazines and flyers. I like Las Vegas cause of the affordable living and I'm happy to be working, too. I have no family back in Mexico or anywhere else - it's just me.' (Las Vegas,CA)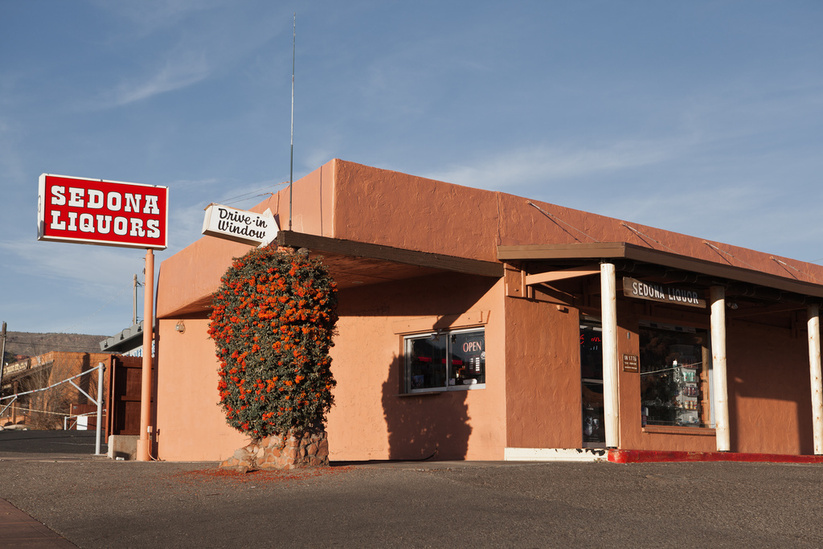 Sedona, AZ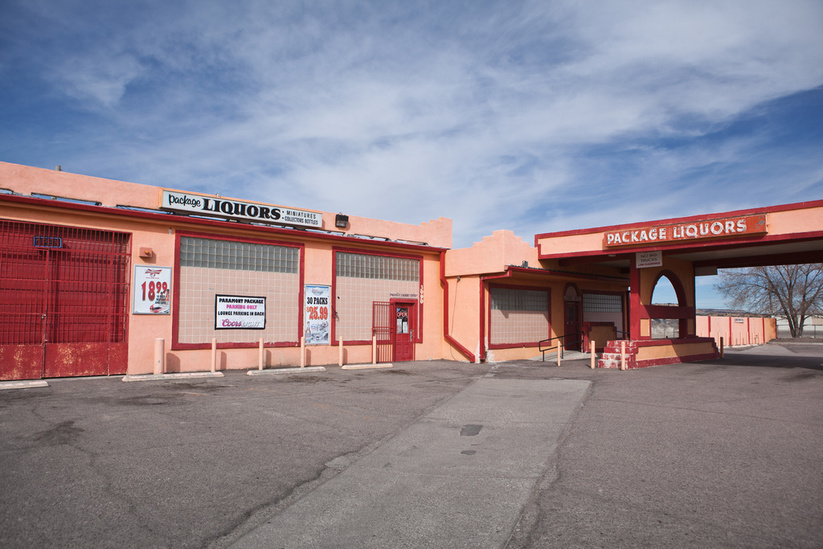 Gallup, AZ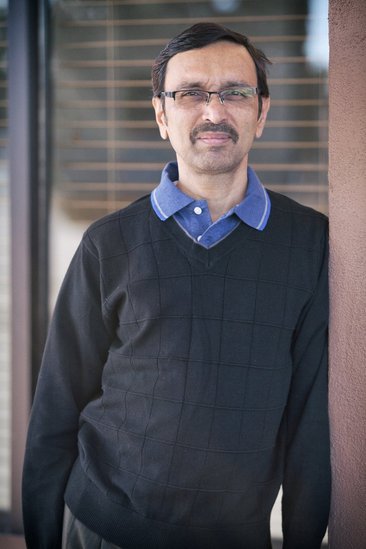 'I am one of the few Indian Indian's in a city that's regarded the heart of Native Indians. My wife was the reason I came here. I first had owned a business in Inglewood, Los Angeles, and then opportunity arose to buy a Motel in Gallup. It may not look like it but there's way less crime here than in LA.' (Gallup,AZ)
Espanola, NM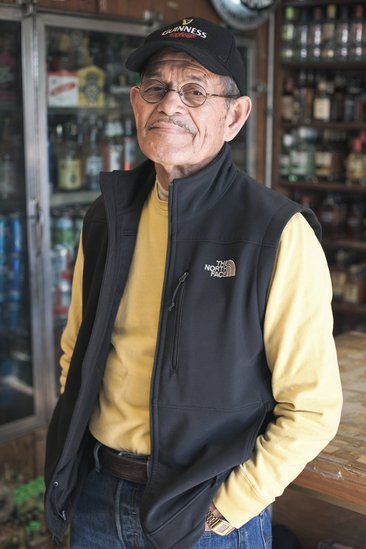 'It hasn't become easier to run a Liquor Store. Thankfully, I've owned mine for 50 years. Back then you could get a Liquor License for 5,000$ ; these days it's close to half a million in the State of New Mexico. Also, you can now get your liquor at any big discounter and corporate store - Walgreens, Albertsons and so on. It's just a matter of time until the traditional Liquor store will disappear.' (Espanola,NM)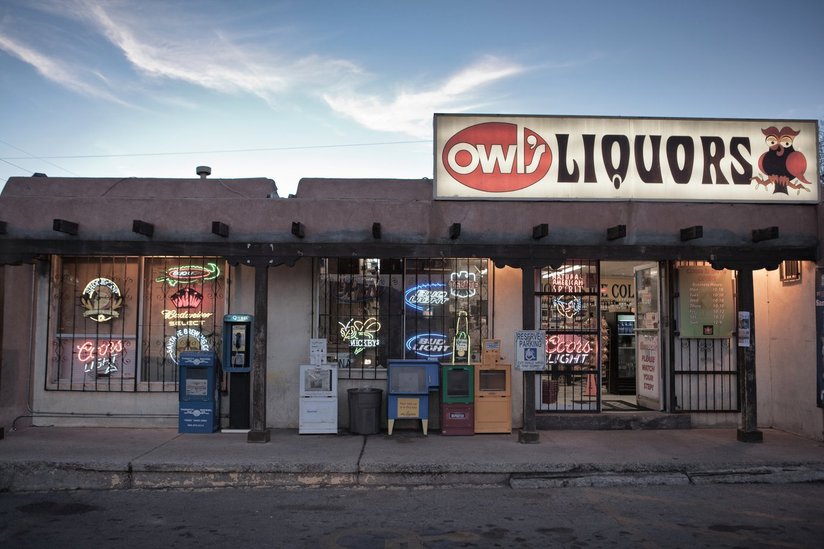 Santa Fe, NM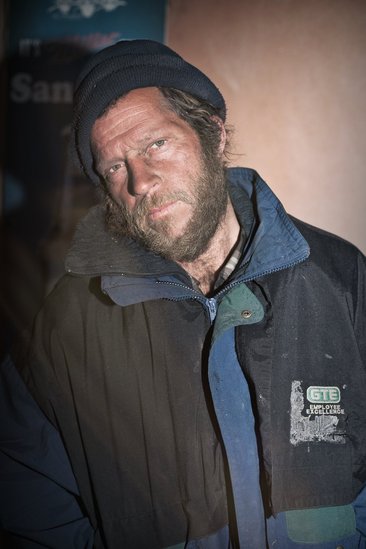 'You toss a coin behind a Photographer means you save him from death. I've been living on this planet for 6 billion years, and World War 3 has already begun.' (Santa Fe,NM)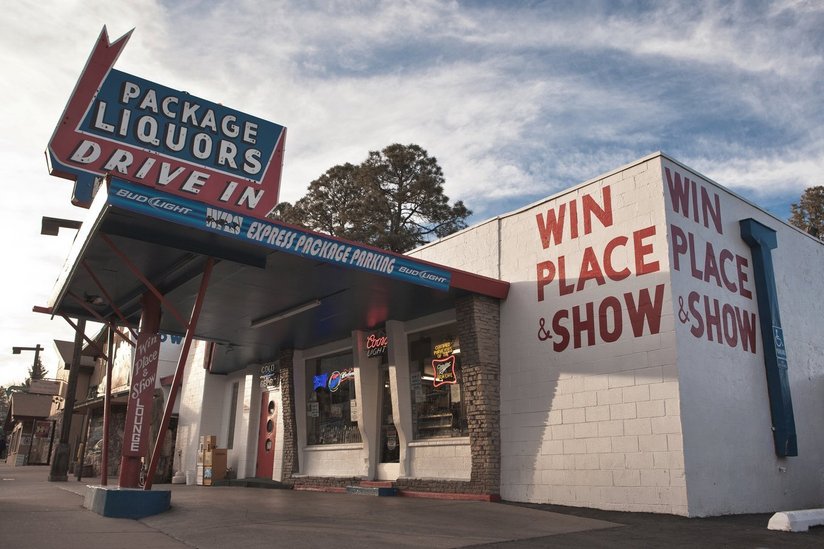 Ruidoso, NM
Valentine, TX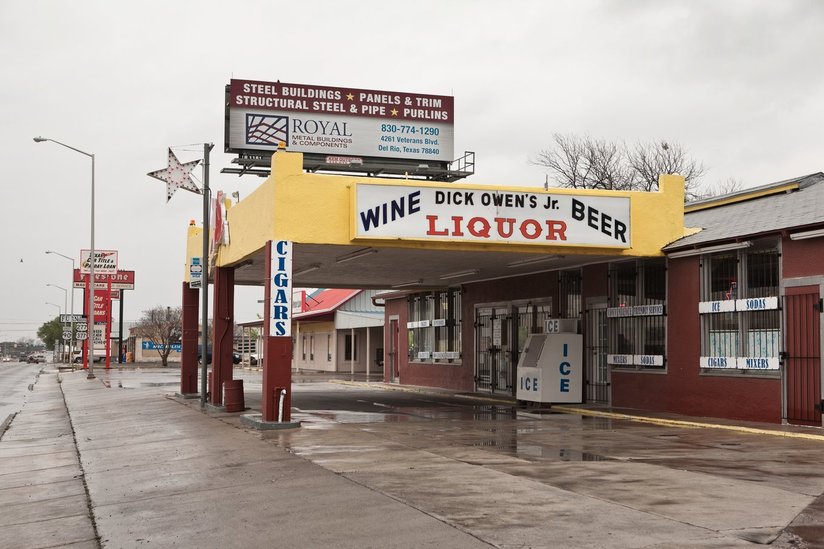 Del Rio, TX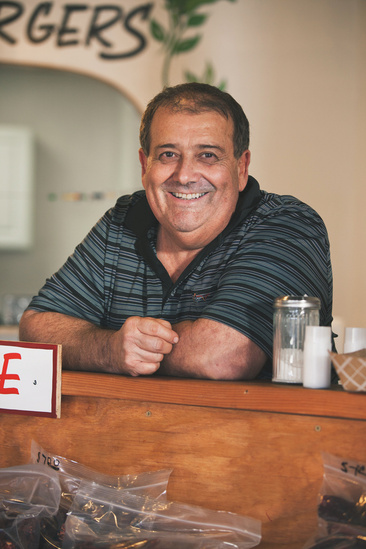 'I moved in to this location next to the Liquor Store about year ago. You're in Alburquerque for the first time? Well, you just found the best spot for Chicharones, Burritos, and Beef Jerky. I used to have several locations before the economic crises forced me to close them. After a few years working as truck driver my brother and I decided to reopen our Business that we're so passionate about. Believe me, having one location is just way enough work already and definitely the way to go.' (Alburquerque, NM)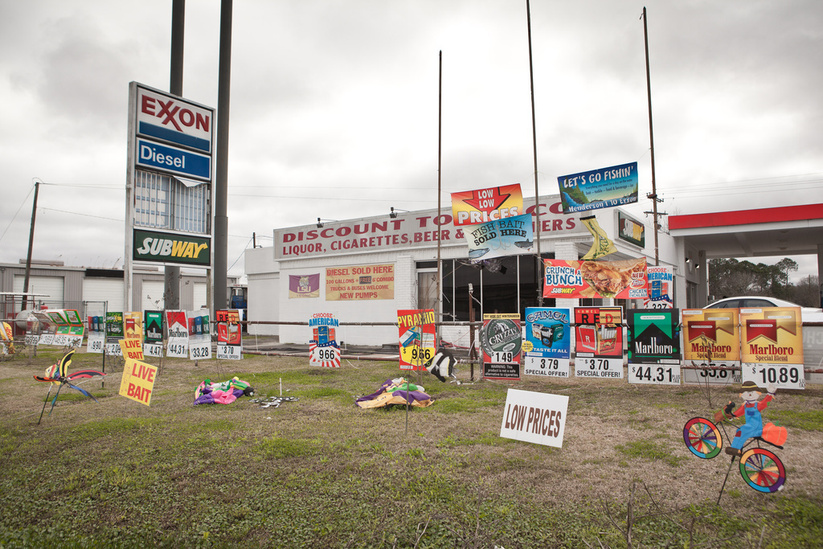 Breaux Bridge, LA
Ocean Springs, MS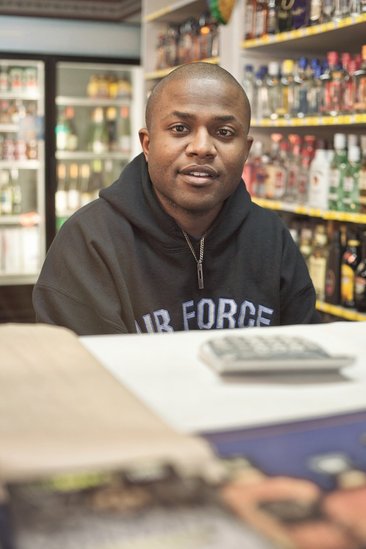 'As a Business Owner you're sorta like a local celebrity in this town. Besides that it's a safe town where you don't need worry about walking up and down the streets and get a bottle smashed over your head.' (Ocean Springs, MS)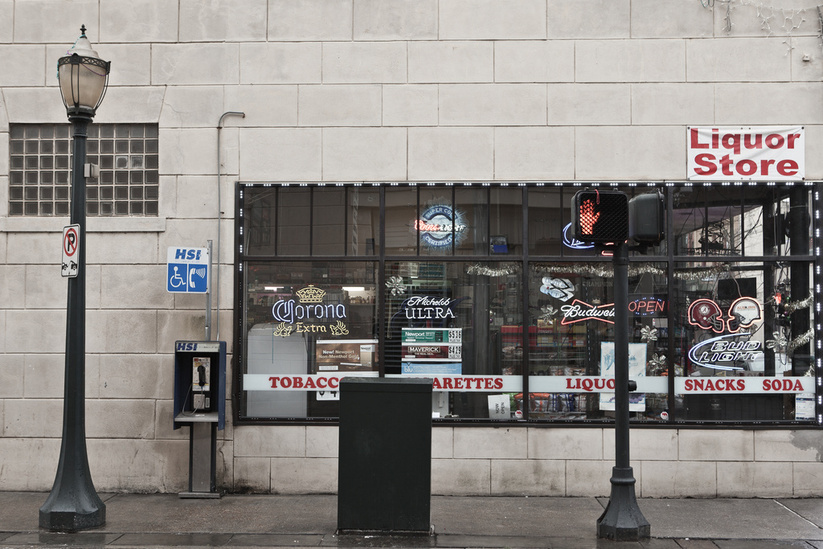 Mobile, AL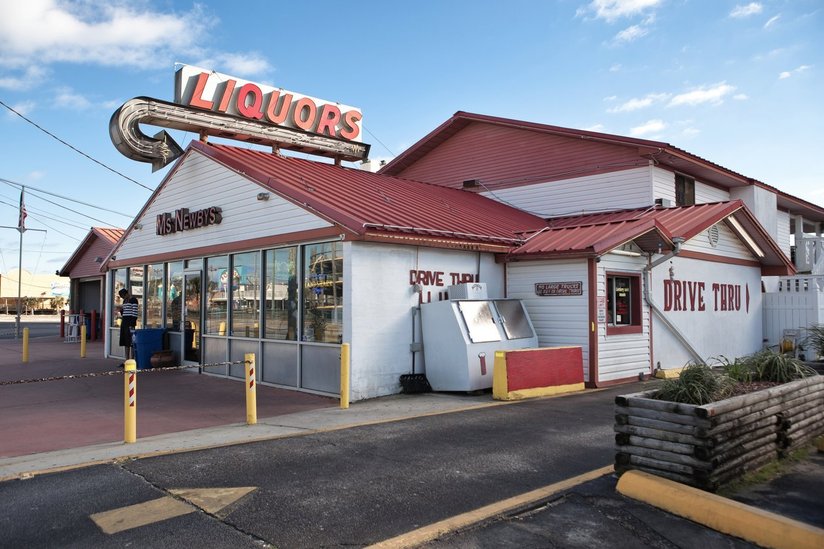 Panama City Beach, FL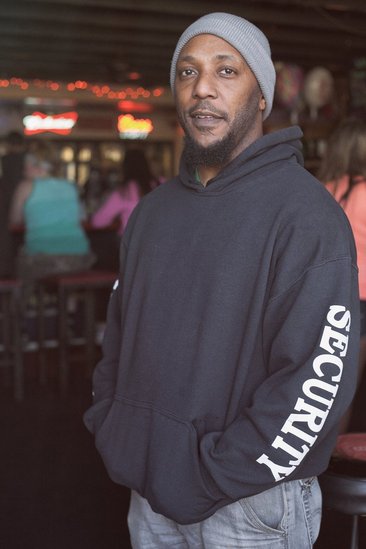 'This Liquor Store and Lounge has been around since 1975 ; and it's still the place where all the locals get together and have a good time. I love this job cause it's like hanging out with family, you know. It's a place where you are taken care of.' (Panama City,FL)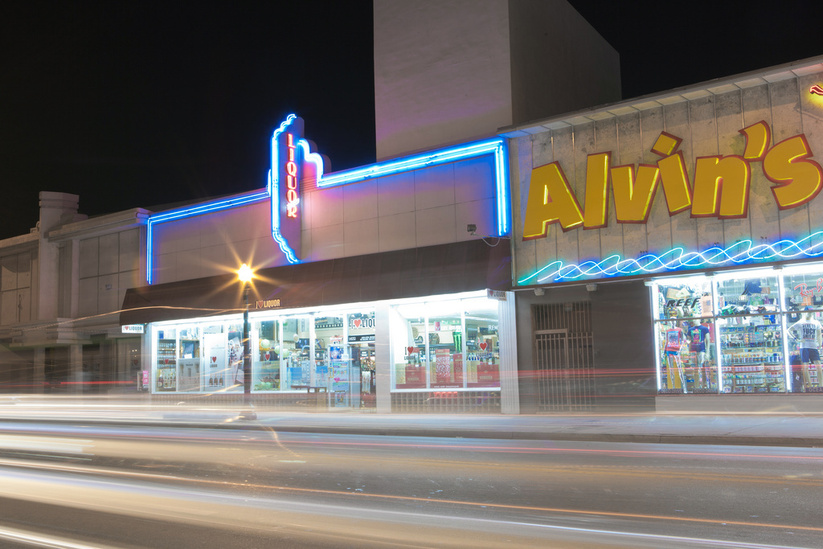 Miami, FL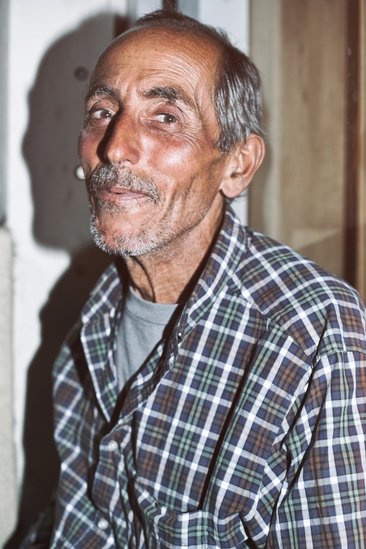 'I've lived on the road for almost ten years. I usually do the New York - Southern California - Miami triangle. Around this time of the year, it's good to be in Miami - the fact that it's Spring Break and full of young kids from all over the world makes it even more worthwhile. Even though I don't relate to the party and drinking culture here, I do enjoy talking to all those people. It makes me feel like a travel the world through their stories and I'm constantly learning from them.' (Miami,FL)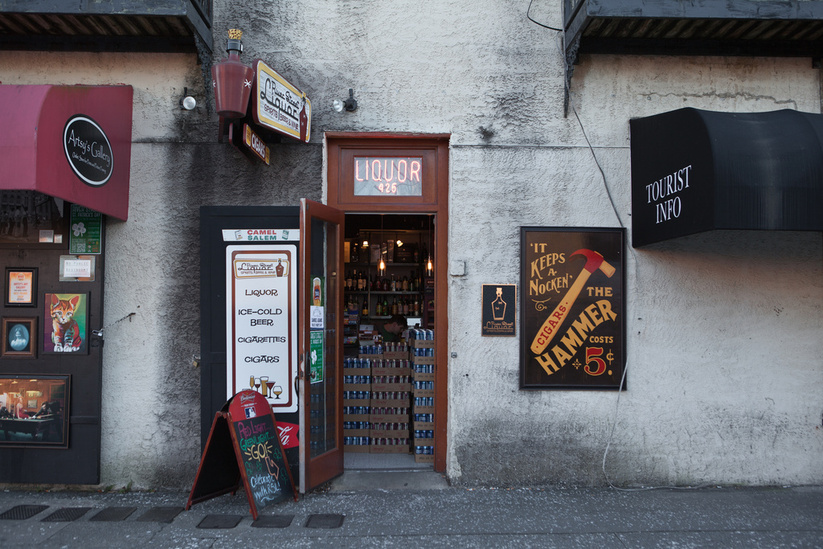 Savannah, GA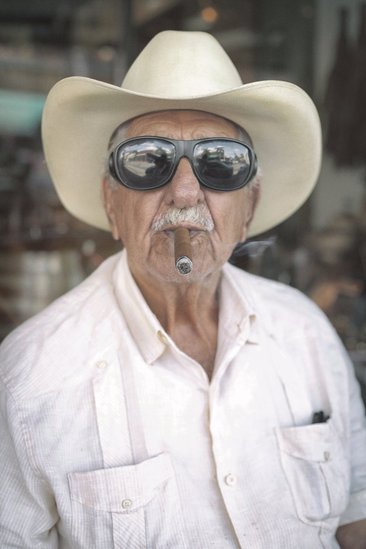 'No habla ingles.' (Little Havana, FL)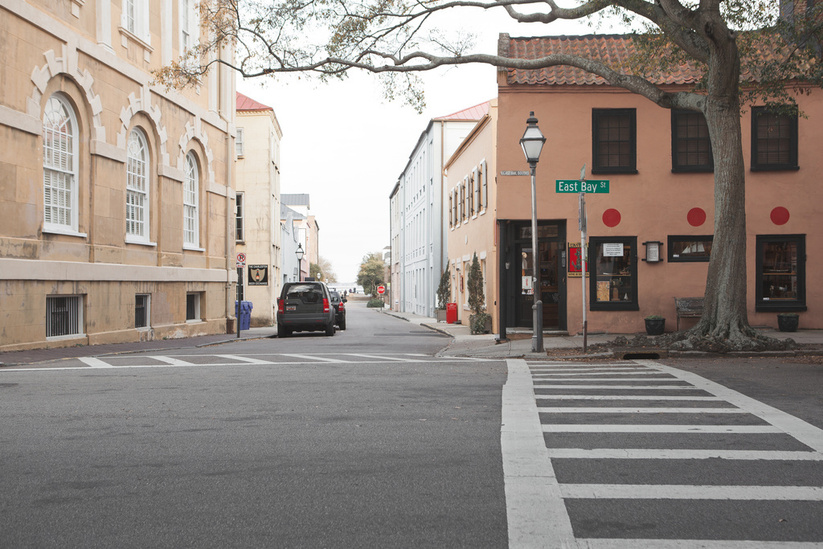 Charleston, SC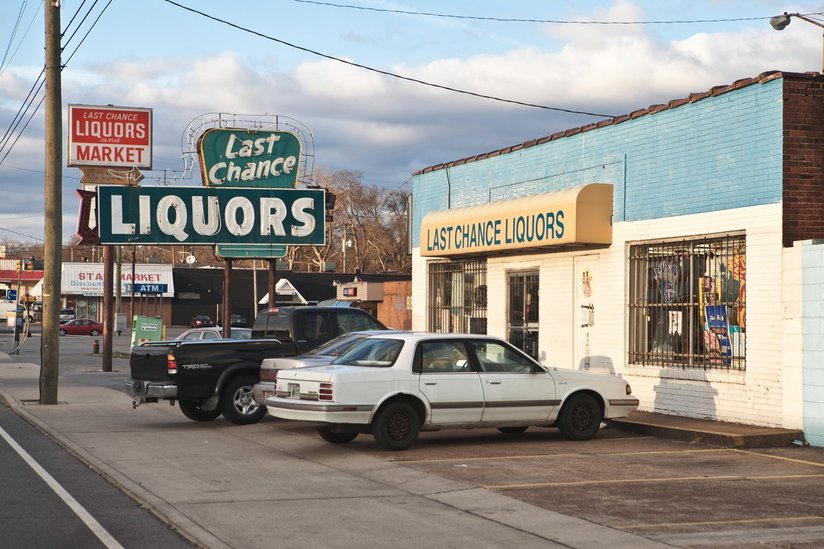 Nashville, TN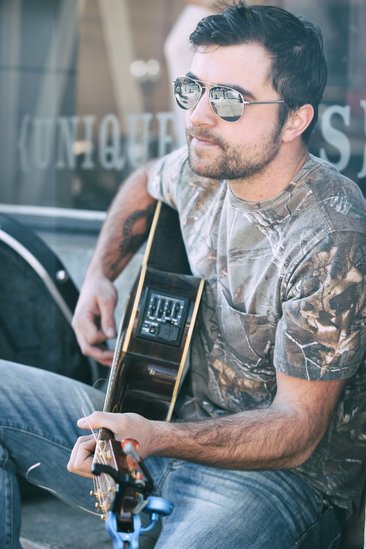 'The American Dream to me is the ability and freedom to find what you wanna do - and make it happen, make a legacy. There's a lot of places in the world where that is not alive, y'know. Nashville is cool because, as far as songwriters go, this is the place to be. There' s thousands of me down here trying to make it happen ; but I wanna spread the gift I was given.' (Nashville,TN)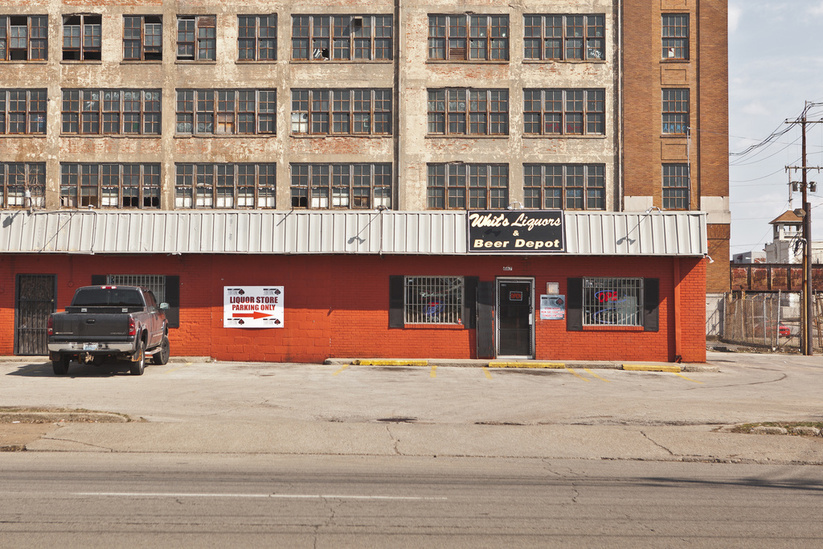 Louisville, KY
Brooklyn, NY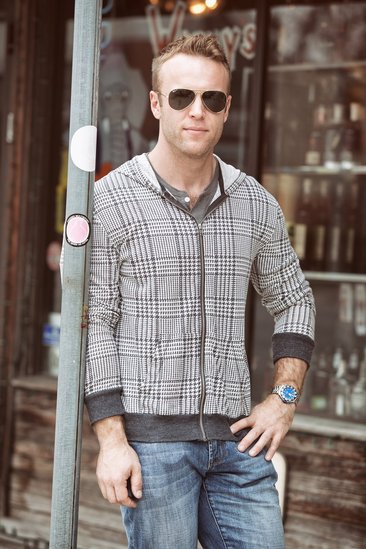 'Austin is a great place to launch a new product. From Sweet Leaf Tea to Tito's Vodka, people here love local entrepreneurs and will passionately spread the word. It's a great place to call home.' (Austin,TX)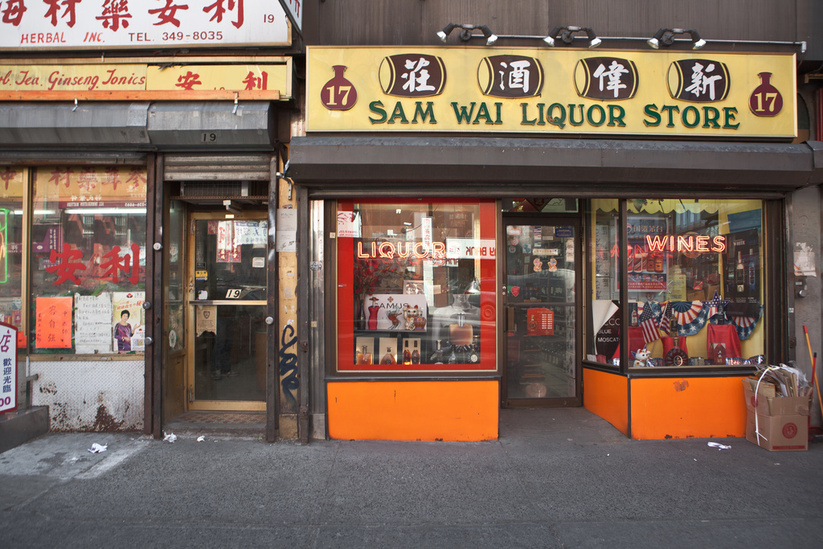 New York City, NY
'As a turkish woman who grew up in Berlin and lived in Istanbul, New York is the perfect mix of those two cities. I've always lived in Williamsburg where I also opened my Boutique ; there's a very artistic energy as well as an almost family like way of socializing here that I really love.' (Williamsburg,NY)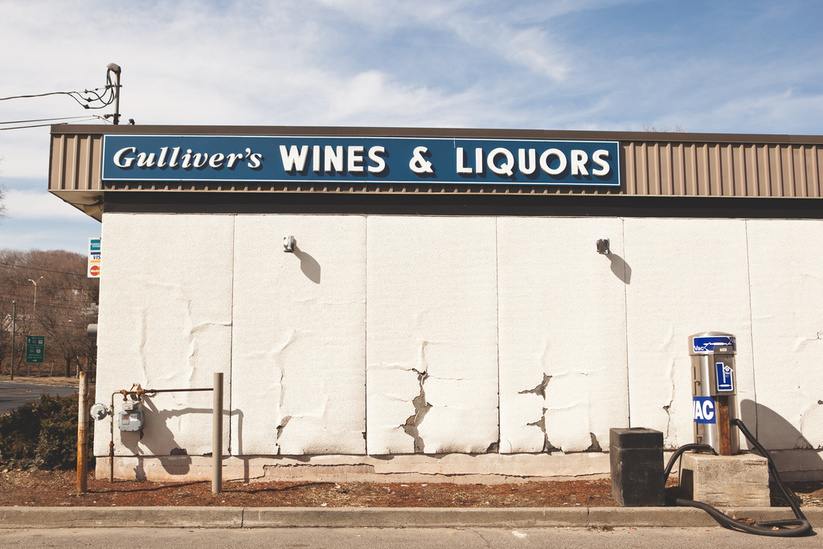 Danbury, CT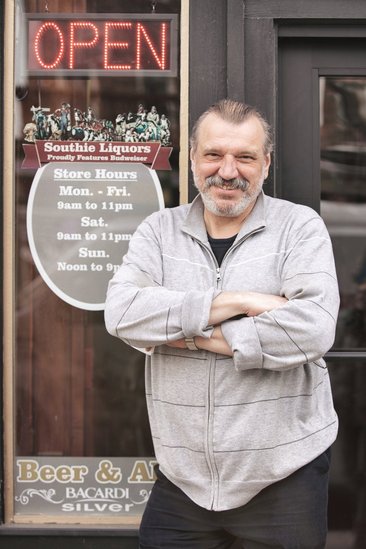 'As the years go by, more and more people use 'How you doing' as a way to greet you while looking straight past you. Also, people here wish you 'Happy Holidays' instead of 'Merry Christmas'. It's not that it bothers me it's just what I've observed over the years. Sometimes a straight forward 'Good Morning' does the trick and puts a smile on my face.' (South Boston, MA)
South Boston, MA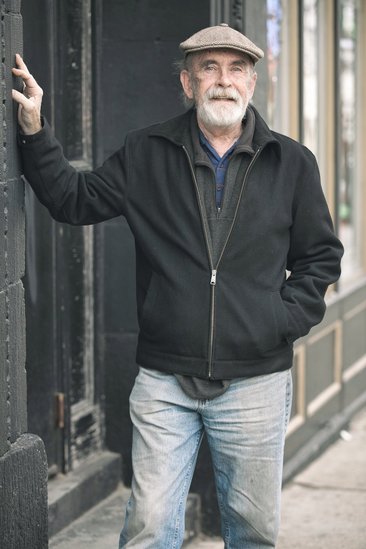 'You know how much a two bedroom apartment goes for in this area nowadays? It starts at 3400,00$. I remember the days when you were told you should avoid walking down those streets in the South End, even during the day. Times have certainly changed.' (South Boston, MA)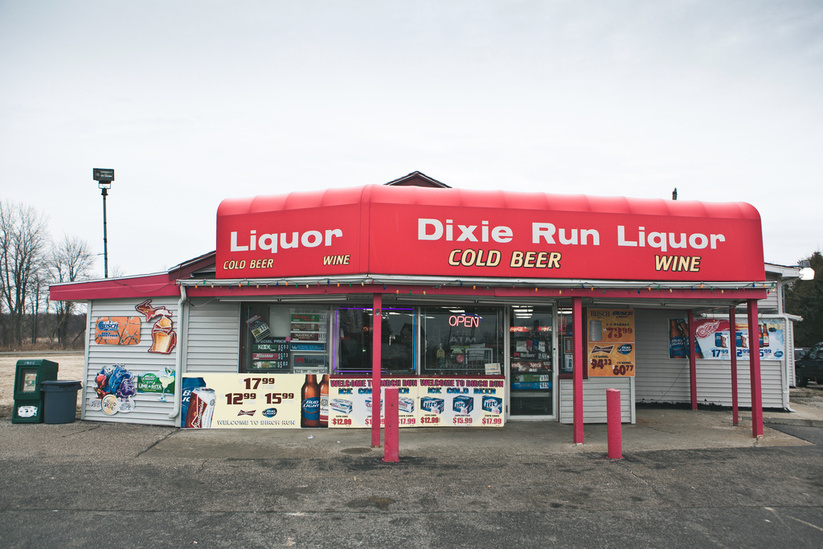 Frankenmuth, MI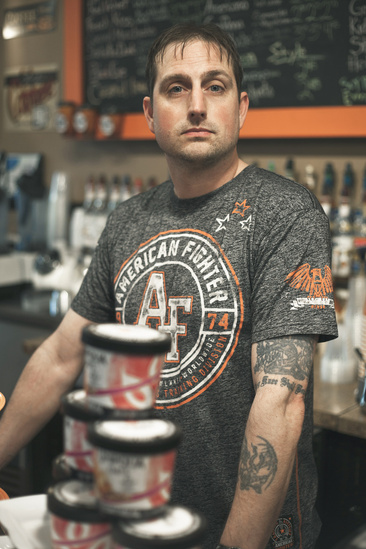 ' Frankenmuth is like an Oasis in the Wastelands of Michigan. A year ago, I made my dream come true and opened my Coffee Place and Artist Meeting Point ( The Harvest ) up the street. I've been doing Artwork as a welder for more than 20 years but came to the conclusion that I didn't wanna burn up my eyes and sucking smoke for the rest of my life ; and it's not easy to make living that way. Now I do my Art on the side. I enjoy it more, and don't damage my health completely.'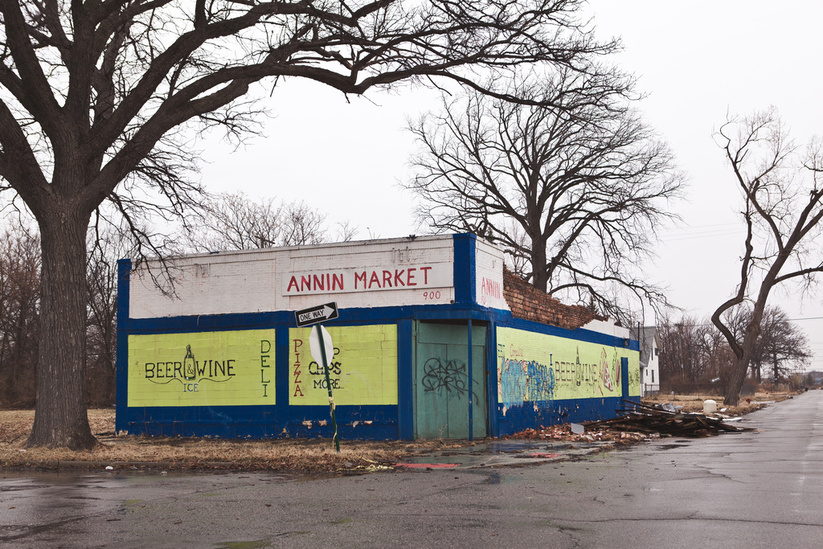 Detroit, MI
Detroit, MI
Chicago, IL
' I don't think it's an American Dream when daddy passes you a golden spoon. That's called being privileged. Living the real dream comes with a lot of struggle and making your hands dirty.' (Chicago,IL)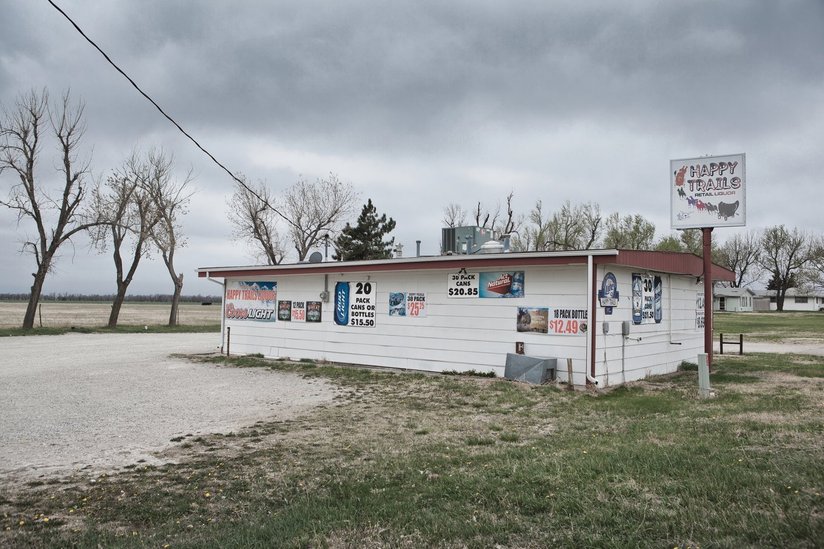 Canton, KS
' The definition of the American Dream is Freedom. The freedom to work hard and create a life for yourself, no matter what the cost. You work hard to give your children something better than what you experienced, and to continue improving not only your own life but your generations to come ; that's what my grandparents did, that's what my parents did, and that's what I hope to do for my children as well.' (Scottsbluff,NE)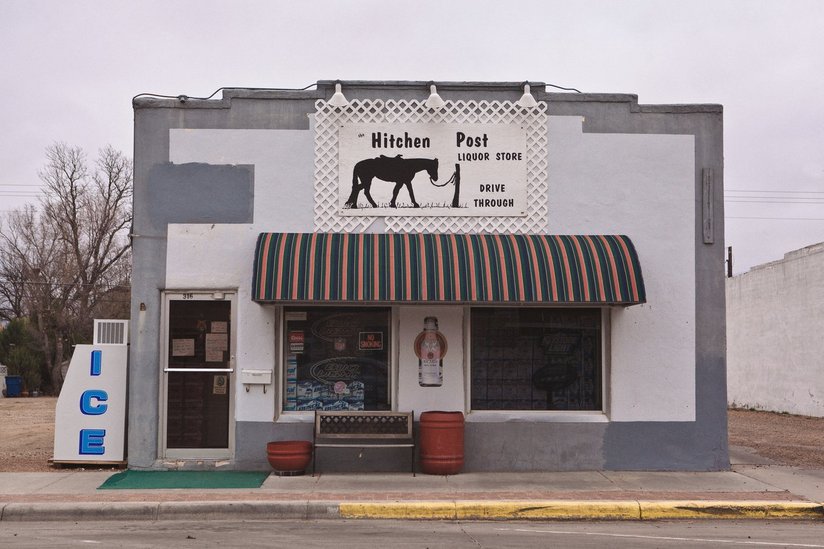 Scott City, KS
Great Bend, KS
Manitou Springs, CO
'I had lived the so-called American Dream ; I was married, had a steady career and two houses. Through a chain of events my life changed, and became a traveling homeless. Most people won't understand but it has been the most rewarding journey for me. It truly is the real Dream to me ; you learn so much on the road and meet inspiring people every single day. You never really have a destination thus you see the world with new eyes - every detail in nature, places and buildings.' ( Boston )
Old Colorado City, CO
Loveland, CO
' I made my dream come true when I joined the Coast Guard and subsequently served my country for 20 years. After my discharge I started working at my dad's Liquor Store and just took it over a week ago - which is another dream come true. Whenever I'm at the store, my dog Chewy is as well. ' (Loveland, CO)
Driggs, ID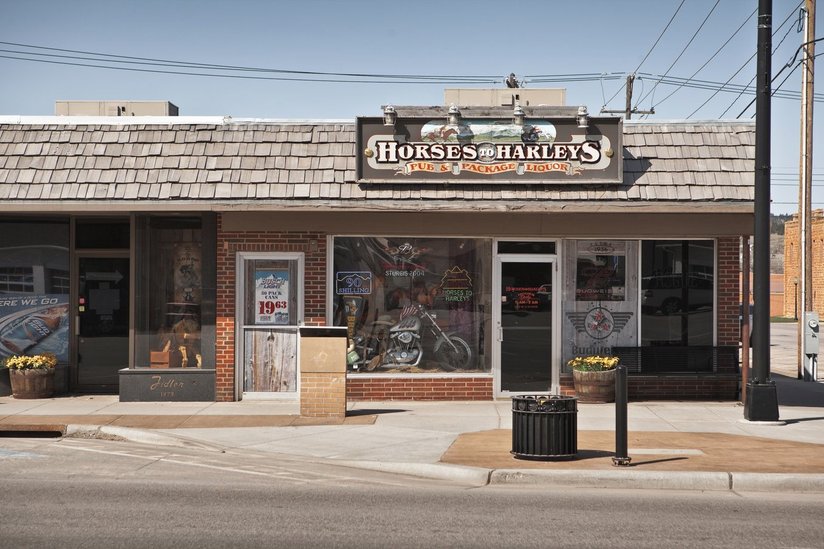 Spearfish, SD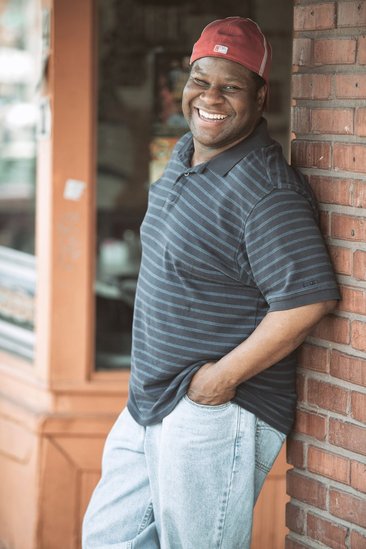 ' There's a certain amount of freedom that comes with living off the grid. You don't have the same responsibilities that the average person has ; which is making sure you can pay your bills, and live up to society's expectations. You're on your own clock. You may be homeless but you have the freedom to what you wanna do, when you wanna do it. Also, you're taken care of in Kansas City as they are so many Soup Kitchens. So when you are taken care of your basic needs, and don't need to worry about labels, status symbols - things that a lot of people care about - you are free. ' (Kansas City,MO)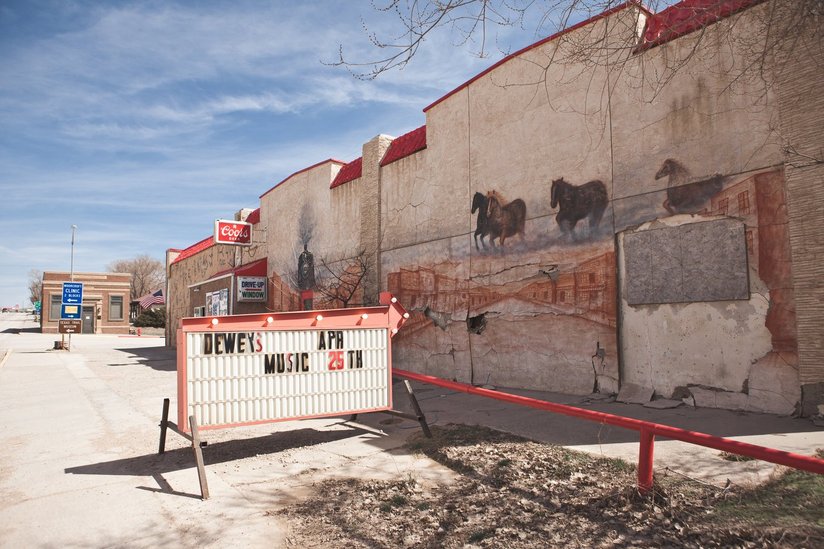 Greybull, WY
Mount Shasta, CA
'Nothing goes over Micro Brews and Californian Craft Beers. It's a love/hate relationship at its best.' (Venice,CA)
Mount Shasta, CA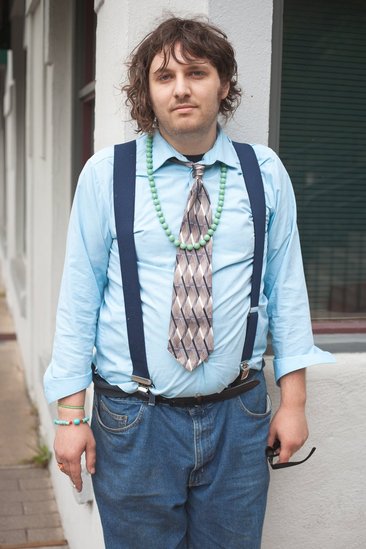 ' I am the American Dream because I'm the incarnation of Jesus Christ, teaching people about love and freedom. I usually keep that information under the radar, you know.' (Ashland,OR)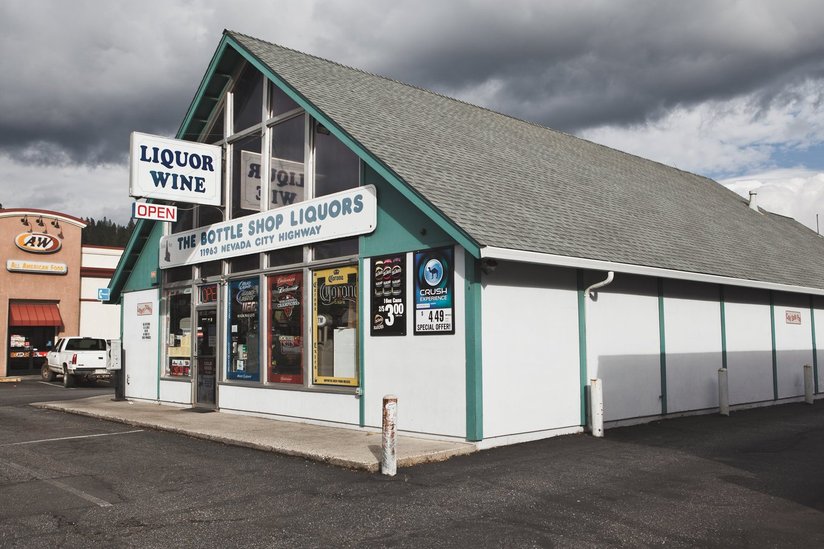 Grass Valley, CA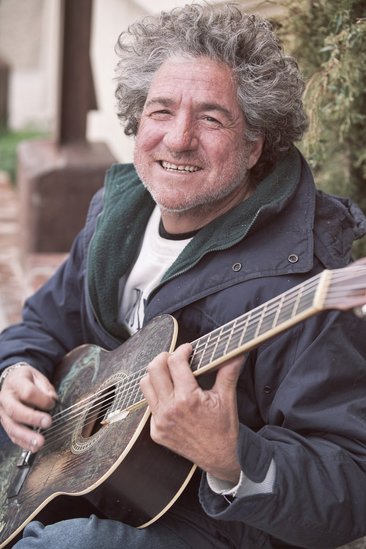 'I bought this guitar, Lucy, about 25 years ago at a Garage Sale for 15 bucks. It's made out of cherry wood. I've played in this town for a long time. Before that I had worked with a lot of bands like Jethro Tull and this other guy that told Santana to fuck off, and subsequently formed a band called Journey - and then my claim of fame - even though I don't like their music - Grateful Dead ; Jerry Garcia and I were tight. He came to my college graduation and gave me a guitar that I later sold to the Rock n'Roll Hall of Fame for 15,000 $. I had never seen Jerry doing drugs - like he would never drink but he did do a lot of cocaine, peyote, mushrooms, heroin, crack - you name it.' (Nevada City,CA)
Indian Springs, NV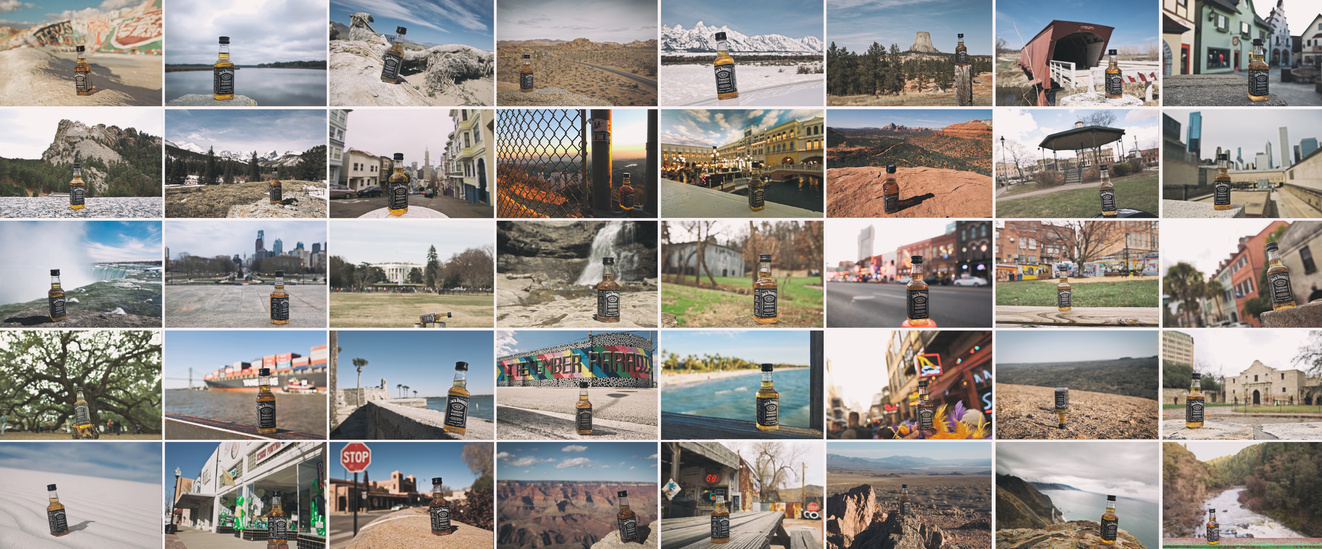 Lil Jack on the road